DO YOU NEED PROFESSIONAL CABINET PAINTING SERVICES IN JAMES ISLAND, SC?
Because you'll use your kitchen so often, you might struggle to keep it looking good. This difficulty is especially true where your cabinets are concerned. Stains and all else can define them over time, leaving them and your kitchen as a whole looking unsightly.
If your kitchen is looking unsightly, don't worry. You can get it looking beautiful once more by providing those dirtied-up cabinets with a fresh coat of paint provided by the experienced pros at Brabhams Cabinet Painting!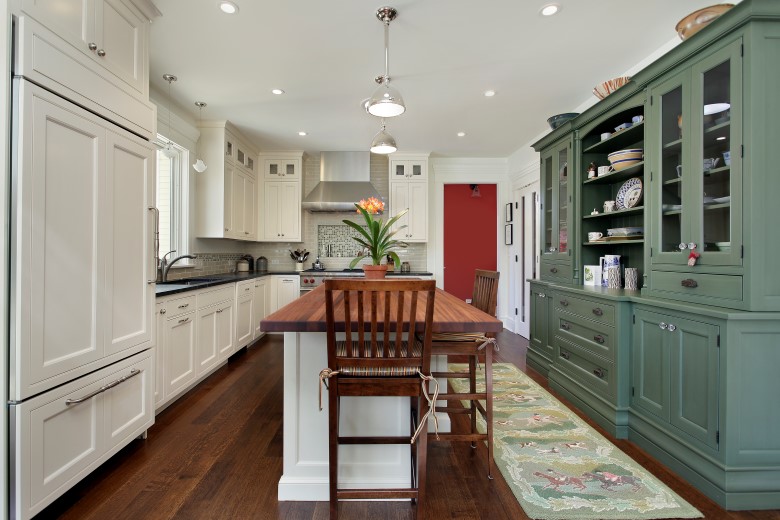 CABINET PAINTING IN JAMES ISLAND, SC
Kitchen work is rewarding work, but it's also messy work. Every day, you'll sling about sauces and liquids and meat juices and all else as you keep you and your family fed. And all of these flying foods have to land somewhere, and many times, that somewhere is your cabinets.
Over time, this constant baking barrage can render your kitchen cabinets a food-stained mess. When your cabinets lose their attractiveness, so does your entire kitchen -- and it loses its value right along with it.
If you want to get your kitchen looking good once more to retain its value, you need to get its cabinets looking good as well. And to do that, call Brabhams Cabinet Painting for a professional cabinet painting company!
JAMES ISLAND'S EXPERIENCED CABINET PAINTER
If you are the globe-trotting sort, you'll love living here on James Island. Located close to the Charleston International Airport, James Island provides easy access to a great means of seeing the world and all its wonders.
And if you want your home to be a wonder itself, you'll still have something to love on James Island, and that something is the local cabinet painters at Brabhams Cabinet Painting. We'll make your home a world wonder thanks to our quality cabinet painting service!
Recent Articles
How to Make Your Kitchen Cabinets Look New Again
Hiring a Mt. Pleasant painter for kitchen cabinet painting could be exactly what your home needs. If your kitchen is in need of remodeling, painting your cabinets is the affordable choice to update your cooking and dining space […]
Read More
If you need a professional cabinet painting in James Island, then please call Brabhams Cabinet Painting at 843-731-1821 or complete our