Having Your Cabinets Replaced vs. Having Them Painted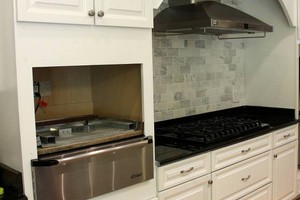 What may come as a surprise to you is just how drastic a difference it makes to paint your kitchen cabinets, as opposed to replacing them. In fact, this is a cost-effective way to makeover your kitchen without the hassle of a full-scale remodeling job.
So if you need a little convincing, here are some of the benefits you can expect when it comes to painting your cabinetry:
Getting the Best Service & Results
No one gives you better service and results than Brabhams Cabinet Painting, LLC. Since 2001, this husband and wife team has been providing Mt. Pleasant area homeowners with the finest looking cabinetry around.
We take great pride in our work and in being able to help our clients create the kitchen of their dreams. High-quality materials, fair pricing and superior results are what we can promise you.
If you are looking for a cabinet painting company in Mt. Pleasant or Charleston, SC, then please call 843-731-1821 or complete our